Welcome
To the East Midlands Branch of Butterfly Conservation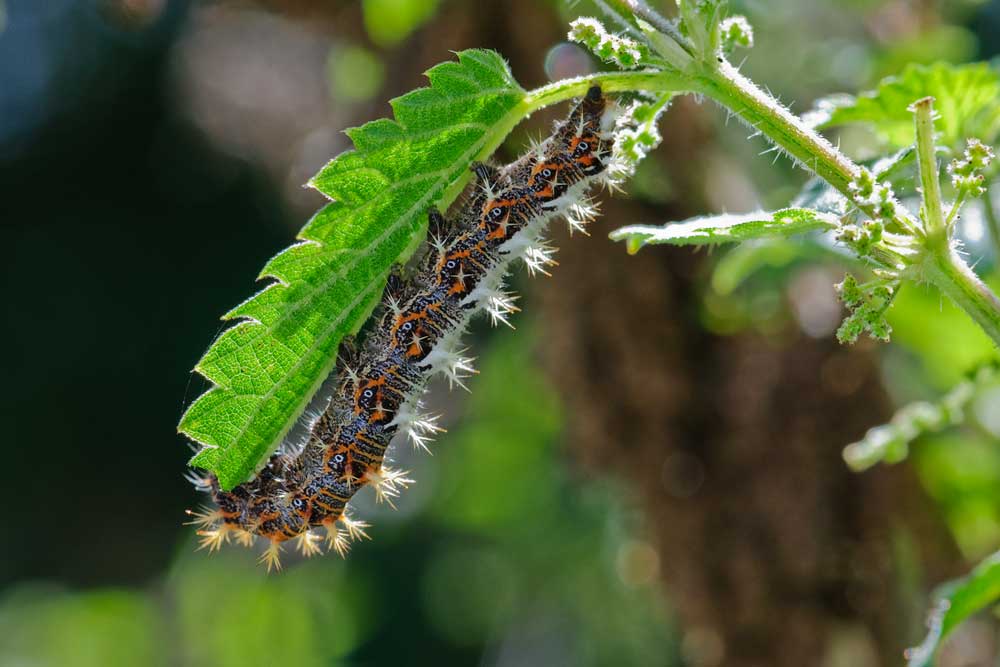 Comma Caterpillar © Simon Jenkins

Dingy Skipper © Simon Jenkins

Grizzled Skipper © Simon Jenkins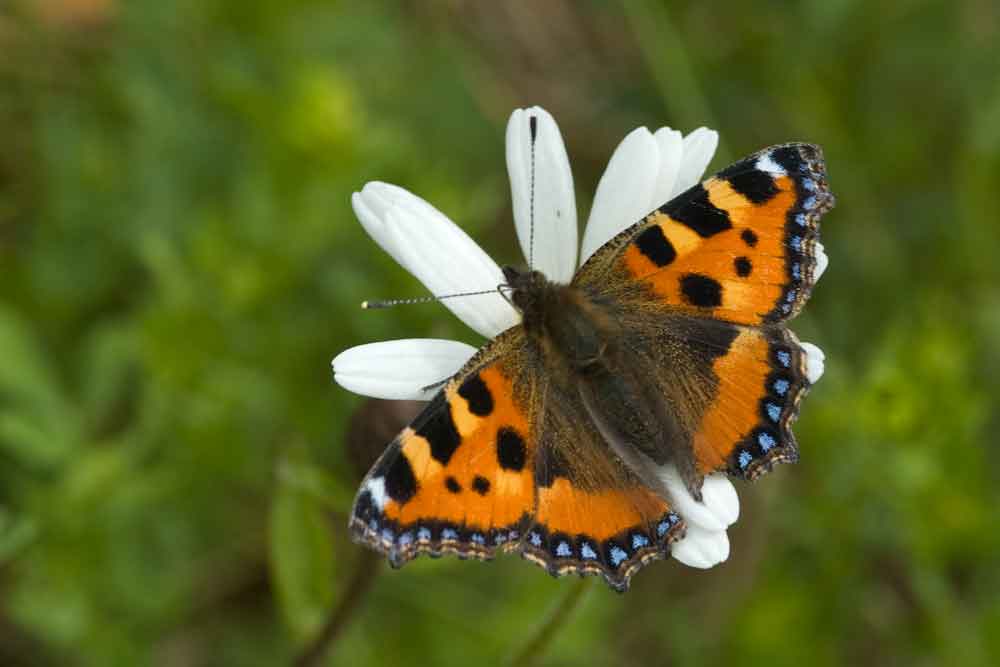 Small Tortoiseshell © Simon Jenkins

Wall Brown © Simon Jenkins
The Wall Brown has been in serious decline through out the East Midlands Region. Help us to track the changes.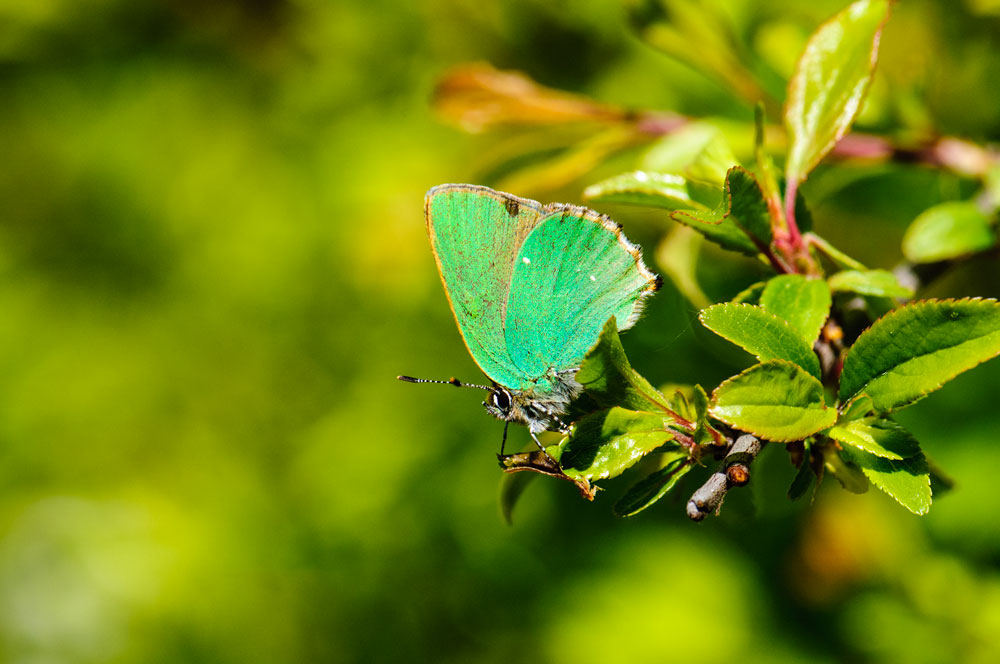 Green Hairstreak © Simon Jenkins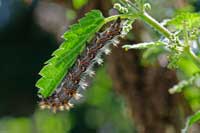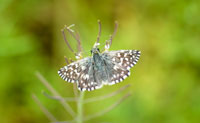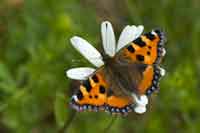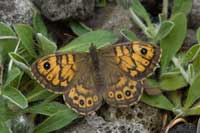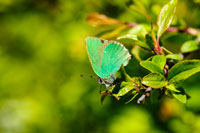 ---
---
Butterfly Conservation is a registered charity dedicated to the conservation of butterflies and moths.
The East Midlands Branch of Butterfly Conservation covers the counties of Nottinghamshire, Leicestershire & Rutland and Derbyshire including the Peak District.
Butterfly Conservation is a membership organisation and has people with all sorts of interests and levels of knowledge - those who like looking at butterflies and moths in their garden, those who are fascinated by their life cycle, some who are true experts and want to pass on their knowledge to others and people who feel passionately about wildlife conservation.
The East Midlands Branch welcomes new members with any or all of the above interests. If you would like to find out more about joining Butterfly Conservation please contact our Membership Secretary or visit the Membership Web Site.
---
Keep up with news from the region
Follow our three County Recorders and other news items from the East Midlands Branch
We have added a new Blog section to the website "News & Blogs". This has been set up using WordPress and enables you to subscribe to the blogs. Once you have subscribed you will receive emails with details of latest sightings or other news as it is posted. This feature is also linked to our FaceBook and Twitter accounts.
---
---
Submitting Butterfly Records to East Midlands Branch
Why submit records?
Records, even of the commonest species, are invaluable in helping us to understand the status and distribution of species on a national and local basis and help guide conservation work. Whilst garden records are useful, records from the wider countryside are especially valuable, particularly in under-recorded areas.
Details of the three County Recorders can be found on the Committee Page
How and when to submit your records
All three County recorders prefer to receive records via email.
A spreadsheet is ideal with these column headings:
| Date | Site | Grid Ref | Species | Number | Recorder | Notes |
| --- | --- | --- | --- | --- | --- | --- |
| Date | Site | Grid Ref | Species | Number | Recorder | Notes |
Further details e.g. male, female, larvae, pupae, ova etc. can be added in the notes column.
You can download an xls template here
If you do not have spreadsheet access then you can list your sightings in Word or text file and include this information. Further details e.g. male, female, larvae, pupae, ova etc. can be added in the notes column.
Ken Orpe (Derbyshire) and Richard Rogers (Nottinghamshire) would like to receive email records as often as is convenient. Just how often is your choice but every week or two has the advantage of allowing Ken and Richard to share news of sightings, particularly of interesting species throughout the course of the year.
Adrian Russell (Leicestershire and Rutland) requests that your Leicestershire and Rutland records be submitted at the end of the year. News of butterfly and moth sightings in Leicestershire and Rutland, and any other items of interest, can be emailed at any time to Richard Jeffery who runs the Leicestershire and Rutland Butterfly Line thus enabling him to keep it regularly updated.
What about online submission and apps?
You may submit record via the "iRecord Website", you will need to create an account after which you may submit records for all your wildlife records in any part of the country. These records will then be sent on to the relevant County Recorder & Biological Records Office. There is an "iRecord Butterflies" app available for iPhone & iPad available on iTunes that can be used to submit records and photographs.
In Leicester and Rutland there is also NatureSpot. Records submitted in this way are forwarded to County Recorders, though this may not be until the end of the year.
Paper Submissions
Submissions may also be made on our Paper Recording Forms, these are usually distributed with the Spring Newsletter and are also available on our new Downloads Page. Please note these have been revised for the 2015 season, so if using paper forms please use the updated versions.
---
Distribution Maps
Now on the East Midlands website, distribution maps up to the year 2014. These maps have been compiled using records sent in to our three county recorders and complied by Christine Maughan. Further sets of maps will be posted on the web site as they become ready.
Cookie Policy
The East Midlands Branch website does not use any Cookies or other methods of capturing personal information or data.