Retirement of Bill Bacon
Our former chairman Bill Bacon, has decided to step down from the committee and his role as Grizzled Skipper Project Officer after many decades of hard work for the Branch.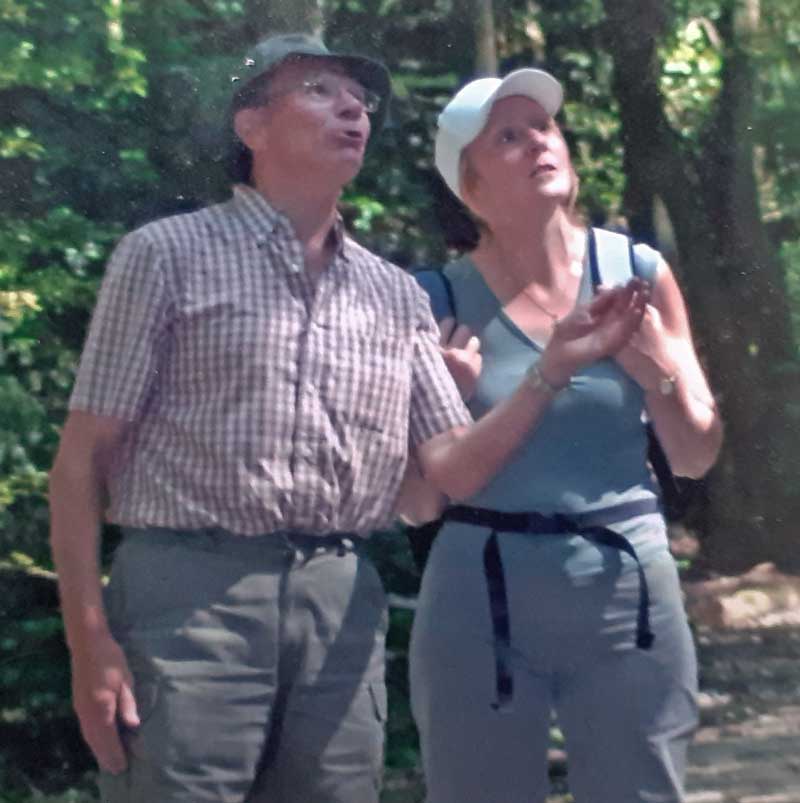 Bill with Jane Broomhead at Bingham Linear Park in 2003, looking for Green Hairstreak
Many of you will know Bill for all his work on Bingham Linear Park and for working with Chris Jackson (NCC), Notts BAG and BC members on habitat improvement to extend the range of the Grizzled Skipper. Although Bill will still be doing limited work for this project he has decided to hand the reigns over to Mark Searle who has agreed to join the BCEM committee as the new Grizzled Skipper Project Officer. We look forward to working with Mark on what we hope will be an exciting 2021 on the new Mosaics Project (subject to the funding bid being successful).
Bill will be greatly missed by all the committee members and we have given him a framed Grizzled Skipper life-cycle print by Richard Lewington to remind him of the committee's gratitude and of the iconic butterfly that has benefitted so much in the East Midands because of his efforts.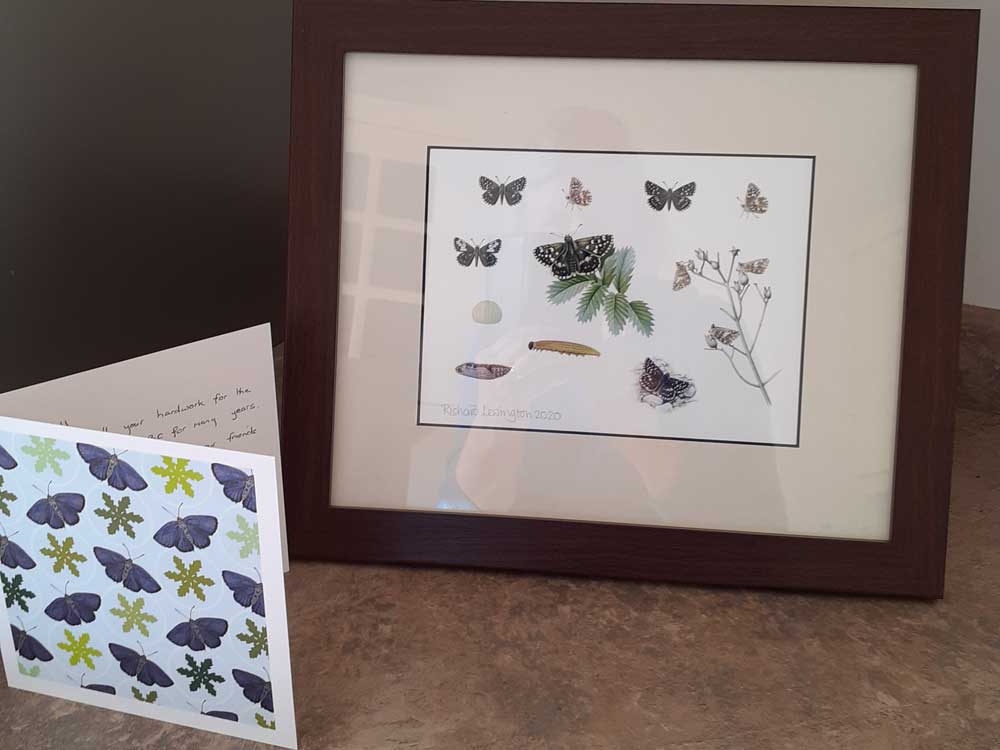 Bill has replied, adding this delightful little autobiography............
Hello everyone.
Well, what a wonderful surprise, a thoughtful and very welcome gift. Thank you so much, I could not have wished for anything better and thanks also from Anne for the Christmas cactus that is sitting on the dining room table. The picture will hang in the dining room where the frame fits so well with the furniture.
It made me think back to how my interest started. When I was thirteen or fourteen my best pal, David, said that he was going to look for butterflies. I thought what an odd thing to do, but he was my pal, so I went with him. Our first excursion was to the embankment of the main railway that runs through Bingham; Carr Dyke runs along the foot of the embankment where a regular activity was jumping over the dyke and trying to avoid getting a bootful. Few succeeded. By then I had gained a little knowledge of butterflies from the Observer's Book of Butterflies. I had quite a collection of the Observer series of pocketbooks; it was necessary to get a new Observers book of Aircraft each year as there was so much change.
On that first day looking for butterflies I was astonished by what we saw. I remember feeling excited at seeing Fritillaries. Back home and a quick check of my book proved that the Fritillaries were Walls.
Two weeks later my pal David had lost interest.
Best wishes
Bill